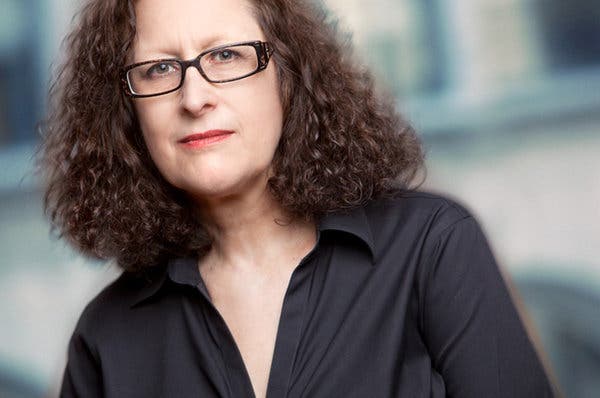 Music of Elodie Lauten - Presented by Lower East Side Performing Arts

Public · Hosted by
Jeffrey James Arts Consulting
Monday, June 14, 2021 at 7:30 PM EDT
Lower East Side Performing Arts is proud to present a program of the music of the late composer Elodie Lauten (1950-2014). The event, introduced by composer Kyle Gann, will feature performances of her works from an extensive video archive, including:
Overture to the opera Orfreo - Queen's Chamber Band, Rudolph Palmer, conductor, Marshall Coid, countertenor, Elaine Comparone, harpsichord
Verlaine Variations from The Deus ex Machina Cycle - Premiere conducted by Mimi Stern-Wolfe at Merkin Hall, presented by Interpretations/World Music Institute - also featuring Meredith Borden, coloratura soprano, Mary Hurlbut, soprano, Andrew Bolotowsky, flute and Elaine Comparone, harpsichord.
Rhyme & Reason - Blue Rhythms
Closure from 2 Cents Opera - electric violin performed by Julianne Klopotic, with the electronic texture programmed by Elodie Lauten.
From the opera Waking in New York Pt. 1 - May Days 1988, Day After Day - Mark Duer, baritone, Meredith Borden, Tyler Azelton and Sherrita Duran, sopranos
Reverse - electronic music
Exotic World of Speed and Beauty - Harpsichordist Elaine Comparone & The Queen's Chamber Band, featuring countertenor Marshall Coid

Facebook Event Page
https://www.facebook.com/events/912603665954743


Online Event
https://www.youtube.com/watch?v=yMtYgcq-p9M
A commitment to accessible programming, free to low cost, and to artistic excellence.

LESPA encourages the creation of new work in contemporary music and musical theater. It facilitates the interface between diverse
composers, artists, performers, especially women, and primarily low-income, multicultural communities. LESPA's affordable programs show depth and humanity, and effectively address the complexity of our time, improving the quality of life and sense of community.


BENEFITS TO THE COMMUNITY
Affordable programs of high cultural standard,
Diversity oriented programming
Cultural enhancement through innovation
Economic development opportunities and jobs

BENEFITS TO ARTISTS
Exposure
Web pages
Networking/Collaboration

IN MEMORIAM

It is with deep sadness that Lower East Side Performing Arts, Inc. (LESPA) announced the passing of its Founder and Executive Director, composer Elodie Lauten on June 3, 2014. She had been suffering from a very aggressive form of cancer and died in Manhattan's Beth Israel Hospital.

Lauten's death came two days after the debut performance of her now-definitive version of Waking in New York, an opera with the libretto created for her by poet Allen Ginsberg about New York City and the diversity of its people, at the Church of St. Mark's in-the-Bowery.

The performance was led by Music Director Kenneth Hamrick, who wrote about her passing, "While so-challenged - but determined over these last days, she did get to hear-watch portions of the archival film (of Waking in New York) made last Friday culminating a week long residency at the National Opera Center. With tears in her eyes and a joyous smile on her face, she mouthed the word 'beautiful,' indeed while holding a copy of the program in her hands." He also wrote to the cast, "She asked me to thank you for making her devoted wishes for a splendid performance of Waking in New York, indeed her artistic testament, such a realized success."

The National Opera Center performance has been archived at https://www.youtube.com/watch?v=3zMJ2KeV4Zs

LESPA Board President Carolyn Ratcliffe added, "Like her music, Elodie was eclectic and vital, bringing to life the spirit of compassion and tolerance portrayed by the poets she revered. Her ability to weave a complex musical score, pulling from styles ranging from Baroque to Punk is nothing short of amazing."

Daughter of jazz pianist and composer Errol Parker, Elodie Lauten was born and educated in Paris at the Lycée Claude Monet, the Conservatoire and the Institut d'Etudes Politiques. She moved to New York, and became an American citizen in 1984. She started as a singer/songwriter and explored electronic music, having first-hand experience with analog synthesizers. In 1998 following her first national release Tronik Involutions, she was polled Best Keyboardist of 1998. While at NYU, her Master's thesis, an opera for the Fairlight Computer Musical Instrument, received an award from the National Endowment for the Arts. She taught composition at NYU and was on the faculty at CUNY's New York City College of Technology.

Her music spans categories and styles, with fully-scored as well as improvised music, opera-musical theater, orchestral, chamber and electronic music with a discography of over 30 titles on various major and independent labels including Point/Polygram, Capitol, 4Tay, Unseen Worlds, New Tone (Italy), and many others. Venues include the Lincoln Center Festival, the New York City Opera, WNYC, The Whitney Museum, The Kitchen, the Performing Garage, La Mama, the Soho Baroque Opera, Downtown Music Productions, the American Festival of Microtonal Music, the Chicago Arts Festival, Interpretations, the SEM Ensemble, throughout the U.S. with performances and university residencies and in Europe, notably at the Paris Museum of Modern Art, and recently two staged productions running for three weeks at Manhattan's Theater for the New City: The Two-Cents Opera in 2009 and The Death of Don Juan in 2011.

She had just received the Robert Rauschenberg Award 2014 from the Foundation for Contemporary Arts noting her spirit of innovation, risk-taking, and experimentation; also awards from the National Endowment for the Arts, the Massachusetts Council on the Arts, The Music Liberty Initiative, Meet the Composer, and the American Music Center, the Argosy Foundation Contemporary Music Fund, the Lower Manhattan Cultural Council, NYSCA, New York City Department for Cultural Affairs, ASCAP as well as chamber and orchestral commissions.
CONTACTS

Lower East Side Performing Arts, Inc.
Carolyn Ratcliffe, President
347 458-8940
nymagnolia@gmail.com

Biographies, professional affiliations, photos and press:
Jeffrey James, Arts Consulting
516 586-3433
jamesarts@att.net

Internet and web-based activities:
New Music USA
Frank Oteri, New Music Box / New Music USA
212 645-6949
fjo@newmusicusa.org

LESPA received support from the Foundation for Contemporary Arts 2014 Robert Rauschenberg Award to Elodie Lauten, from the Argosy Foundation Contemporary Music Fund, and public funds from the New York State Office of Parks, Recreation and Historic Preservation (State Senator Daniel Squadron), The Fund for Creative Communities supported by the New York State Council on the Arts and administered by Lower Manhattan Cultural Council, the Manhattan Community Arts Fund, supported by the New York City Department of Cultural Affairs and administered by the Lower Manhattan Cultural Council, Material for the Arts, as well as private donations and memberships. We thank our sponsors for their generous support.