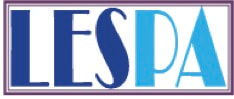 MARY HURLBUT, ARTISTIC DIRECTOR / TREASURER
Mary Hurlbut has sung with Sonora Trio, Art Loisaida Foundation, Downtown Music Productions, the Downtown Ensemble, the American Festival of Microtonal Music, The Lark Ascending, The SoHo Baroque Opera, Cygnus Ensemble and The New Music Consort. Venues have included The Kitchen, Roulette, La MaMa La Galleria, Symphony Space, Merkin Hall, Weill Hall, Theater for the New City, the Performing Garage and the Institute of Contemporary Art in Boston. She has shared extensive collaborations with composer Elodie Lauten. She appears on 4Tay Records and has performed on WNYC's New Sounds. She had also appeared on Channel One and participated in the Women's Work series curated by composer Beth Anderson.
​Mary is on faculty at the American Musical and Dramatic Academy, Greenwich House Music School and the Vaughn College of Aeronautics and Technology.
CAROLYN RATCLIFFE, PRESIDENT / EXECUTIVE DIRECTOR

Carolyn Ratcliffe, president, holds a Bachelor's in Fine Arts from the University of Alabama and a Master's degree in non-profit management from the New School. She has worked for the American Red Cross and the US Army Special Services in the field of recreation presenting events for servicemen. She developed a performance festival at La Plaza Cultural Community and collaborated with Lincoln Center Out of Doors to present events in the East Village and art exhibitions at Lincoln Center's Cork Gallery. She has curated the Lower East Side Festival of the Arts every year since 2008. She is a founder and Executive Director of the Art Loisaida Foundation, presenting exhibitions of local artists with support from the Department of Cultural Affairs. She serves on NYC's Community Board #3.

JEFFREY JAMES, VICE PRESIDENT

Jeffrey James, vice-president, has an established practice as an arts consultant in classical music with over sixty clients including composers, instrumentalists, conductors, orchestras, chamber ensembles, dance companies, and arts-related organizations in the United States, Europe, Asia
and Latin America, since 1981. He serves as a juror for the Ibla International Music Competition in Italy, and as a special advisor to the American Music Festival in Wroclaw, Poland. He is on the Board of Advisors for Career Bridges and Weaving Japanese Sounds. He is a recognized authority in
the use of Internet to promote classical music and musicians; he has lectured on the subject at Berklee College of Music in Boston and the Chamber Music America Conference in New York. He works closely with classical music web magazines, newsgroups and other internet classical music
sites across the U.S., Europe and Asia. He is president of 4Tay Records and ClassicalCDs.net.
NICOLAS BIRNS, SECRETARY
Nicholas Birns is on faculty at NYU and is a widely published literary critic and scholar.
He is currently co-editing The Cambridge Companion to Australian Literature, He wrote on Elodie Lauten for Hyperion in 2009.
ELODIE LAUTEN, FORMER EXECUTIVE DIRECTOR (DECEASED)
Elodie Lauten, holds a Master's in Composition from NYU and a Bachelors in Economics and Finance from the Paris Institute of Political Science. She has many years of experience as a composer, performer, artist and as a producer of concerts and recordings. As LESPA's executive director, she aims to make contemporary music more accessible to the community. She is on the faculty at the New York City College of Technology and has taught at New York University and The New School. She received awards from the National Endowment for the Arts, Meet the Composer, ASCAP, the American Music Center and the Massachusetts Council on the Arts. Her work was presented at the Lincoln Center Festival and the New York City Opera. She is a member of ASCAP. She has contributed blogs to the classical music magazine Sequenza21 since 2005.